We can't believe it's 2019 already – how time flies! We hope you had a lovely time over the festive period.
Projects And Plans For 2019
Do you have any New Year's resolutions or projects planned for this year?
We have all different types of people that contact us about powered access, cherry picker sales and our other services here at Easy2Reach.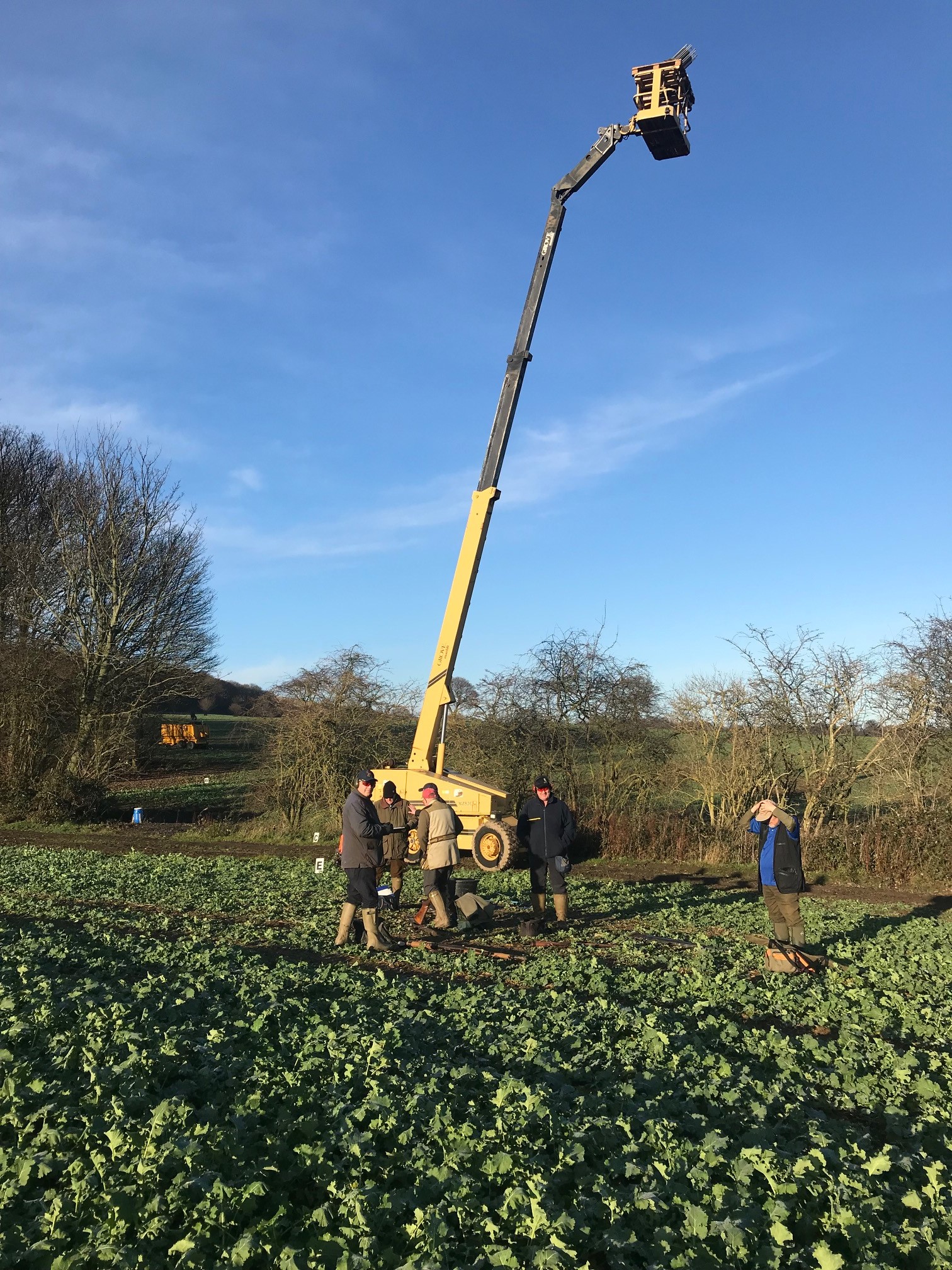 Another Happy Easy2Reach Customer
Have you ever been Clay Pigeon Shooting? Recently one of our customers, based in Wakefield Yorkshire, was looking for a machine suitable to use on his shooting range to launch clay pigeons from the basket. He needed something with a high reach, suitable to drive across muddy fields and mixed terrain.
We recommended the Grove MZ82C 25 Metres Telescopic Boom Lift, as it was ideal for rough terrain, reached a height of 25 metres straight up, plus it matched his budget.
It offered an amazing horizontal outreach of 75ft with a working height of over 82ft, and an 8ft articulating jib extension, giving versatility, along with 95 degree basket rotation. The machine left us after having a new LOLER test, performed by an independent IPAF CAP Certified Engineer, along with new, digitally tested batteries; passed as good to SAE battery testing standards.
The machine has now been nicknamed 'Grovessaurs Rex'! We think you'll agree, it looks like it's doing a 'roarsome' job!
We're Always Happy To Help
If you're looking for machinery for a specific task or purpose, check out our latest selection of used platforms for sale on our website, or contact us via phone or email – we're always happy to chat.
Whatever project you have planned for 2019, we look forward to helping you.